/ssp_director/albums/album-1067/lg/sup-holiday-3.jpg
/ssp_director/albums/album-1067/lg/sup-holiday-11.jpg
/ssp_director/albums/album-1067/lg/sup-holiday-centre.jpg
/ssp_director/albums/album-1067/lg/colourful-pots-sup-holiday.JPG
/ssp_director/albums/album-1067/lg/sup-holiday-2.jpg
/ssp_director/albums/album-1067/lg/sup-holiday-4.jpg
/ssp_director/albums/album-1067/lg/sup-holiday-5.jpg
/ssp_director/albums/album-1067/lg/sup-holiday-66.jpg
/ssp_director/albums/album-1067/lg/sup-holiday-99.jpg
/ssp_director/albums/album-1067/lg/sup-holiday.jpg
/ssp_director/albums/album-1067/lg/sup-holiday.jpg1.jpg
/ssp_director/albums/album-1067/lg/tarifa-sup-1.jpg
/ssp_director/albums/album-1067/lg/tarifa-sup-2.jpg
/ssp_director/albums/album-1067/lg/tarifa-sup.jpg
The center we work with in Tarifa is located right on the beach in the perfect position for kitesurfing and windsurfing, SUPing is mainly held in front of the centre and only during the months of June, July, and August are the waters very crowded with windsurfers and kiters. However they do provide transport to various destinations, either for surfing or excursions. Hotel pick up can also be provided if your hotel is not on the spot.
The team here are very passionate about what they do, and will do their best to ensure your stay is packed with paddleboarding, and that you visit as many places as possible. Including joining you to paddle the Straits of Gibralter equipped with cameras to capture the incredible experience, and getting on the water early so you're in the right place for the sunrise.
The centre stocks 20 SUP boards, ranging from 9.0 wave boards to 17.0 Race boards, which are perfect for the long distance journeys. With such a variety of activities on offer it is important to have the correct board, and here you will!
The centre also offers kitesurf and windsurf rental, along with lessons, making this a great destination if you're looking for an all-round watersport holiday. However we don't recommend the destination as a beginner watersport holiday, but for someone looking for something a little more challenging.
Pre Booked Sports Services
GENERAL
SUP The Gilbralter Straits Package Incl 3 Day Rental
Sport centre prices are as a guide, prices can change depending on the season and exchange rates. When pre booking with Planet you normally receive around a 10% discount on direct local prices. More importantly, you MUST pre book any essential sport services at the time of booking to ensure availability. Please be sure to ask us about this during the booking process.
Speak to an Expert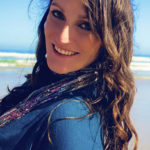 Got a question? Contact our travel experts for a detailed quote to match your holiday requirements. Phone, email, or live chat - or we can even call you back!
0044 (0) 1273 921 001
SEND AN ENQUIRY >