Booking Terms and Conditions
We have tried to keep our terms of booking as clear and simple as possible. Once you have confirmed your booking with Planet Travel via phone with payment details a copy of these terms & conditions will follow along with your confirmation email. At the time of booking you are bound by these terms and conditions. Your agreement to these terms will be required via our on-line registration process. It is important at this stage to ensure that you let us know of any discrepancies with the confirmed booking details. Please take special care to check full name spellings, dates, flight times and departure / arrival airports. It is your responsibility to ensure all these details are correct and advice us immediately, and within 24 hours of the confirmation email being sent, should there be any discrepancy. Any amendments needed after this period may ensure charges passed on by our suppliers.
When all or part of the reservation is made via another holiday company (where we have acted as an agent) their booking conditions will also apply; in this case details of whom your holiday is booked with will be supplied on your confirmation.
COVID RELATED TRAVEL DISRUPTION (CRTR)
All new bookings made with Planet Travel are subject to your understanding of the limitations provided to us by individual airlines, hotels, transfer agents, sport centres, car hire companies and accommodations in relation to potential travel disruption related to covid. In the event that any of your services are cancelled due to CRTR you will be offered the option to defer the service to another date, or receive a Refund Credit Note (RCN) for the value of that service, unless otherwise explicitly agreed. If your holiday is affected by the requirement to quarantine on your return to your point of origin, but your holiday remains in force, normal cancellation terms will apply. Should you decide you no longer wish to travel due to covid related restrictions, Planet Travel will work towards deferring your holiday, or providing a RCN, within the allowances and rules of the service providers. Cash refund may be requested on the condition that Planet Travel receive fund back from the service provider prior to any refund being made. At the time of booking the specific options available to you in relation to CRTR will be detailed. It is imperative that you communicate any questions or concerns in relation to CRTR prior to finalising a holiday booking with us.
These terms and conditions of your holiday booking will be used as a defence against any future credit card charge backs request.
PASSPORTS & VISAS
All British nationals must hold a full 10-year passport, and we recommend at least 6 months validity remaining at the point of return, for entry into most countries. Visas and passport validity are the responsibility of each person traveling but advice and assistance will be provided when asked. Nationals of other countries must check with the appropriate consular authorities.
VACCINATIONS & HEALTH
You must ensure that you have complied with any health requirements, such as vaccinations, for any country you may be visiting. You should consult your GP or travel clinic for the latest advice, and especially if you have a medical condition of any kind.
HOLIDAY DEPOSITS
At the time of booking you will be asked to pay a deposit if your holiday departs in more than 84 days; otherwise full balance will be required. Planet Travel Ltd pass on a 2.5% credit card charge but there is no charge for debit cards; other payment methods include bank transfers, cash or cheque. All holiday prices and availability are subject to change until we have received the appropriate cleared funds from all parties.
The deposit amount will vary depending on the financial liabilities of Planet Travel Ltd at the time of booking. The minimum deposit will be £250 per person; we may require additional funds to cover any extra financial commitment we make on your behalf in respect of flights, cruise ships and / or accommodation.
CHANGES IN PRICE
We reserve the right to increase the price after booking (up to a maximum of 10%) if any increase in price occurs in respect of:
(i) increases in taxes or duties payable, including new taxes introduced by any government.
(ii) adverse changes to currency exchange rates.
HOLIDAY PRICES & SPECIAL OFFERS
We cannot apply a retrospective holiday discount, or change the price of a holiday, once it has been booked and the holiday confirmation has been emailed to you. Once a holiday has been booked and confirmed at the agree package holiday price we cannot apply any further discounts or apply subsequent offers that may have been subsequently released by an accommodation. It is the responsibility of the customer to ensure they are happy with the holiday price before we receive instruction to confirm the booking, as we cannot change the price once booked. We do offer a price matching policy, one the basis that a 'like for like' holiday with another company is available to book at a cheaper price. We cannot price match our holiday package against multiple service elements sourced from multiple suppliers, but only from one source.
We are happy to address any price concerns after the holiday has been booked, and if at all possible, provide a price reductions as a point of customer service if we are able to make any changes to our costs involved with the holiday elements booked. This is only at our discretion and no guarantees or warranties are provided in this regard.
We do not provide cost breakdowns as we work with confidential trade prices, holidays are sold as an inclusive package.
FINANCIAL PROTECTION
In compliance with the rules and regulations of the Civil Aviation Authority (CAA), when you book with Planet Travel Ltd you enter into two, separate contracts. The first is for your flights (if applicable) which we secure either from ATOL holders, for whom we act as Agents or directly from the airline which will then be covered by Planet Travel T ATOL. An ATOL confirmation invoice or the ticket itself is sent to you as soon as possible. The remainder of your holiday cost is contracted with Planet Travel Ltd which is a member of the Travel Trust Association (TTA). All money is placed into a trust account that is overseen by an independent trustee, and cannot be touched by us (unless to pay a licenses or insured supplier on your behalf) until you have received your holiday, thereby guaranteeing your holiday cost against any potential of company insolvency.

LIMITATION OF LIABILITY/DISCLAIMER / FORCE MAJEURE
Compensation or refund payments will not be made for changes that arise as a result of situations outside of our control. For example, refusal of landing rights by the CAA to any airline. When we refer to circumstances beyond our control, we mean any event that we, or the supplier in question, could not foresee or avoid, even after taking all reasonable care.

Such circumstances of force majeure will usually include, but are not limited to: war or threat of war, riots, terrorist activity, civil strife, strikes and other industrial disruption, technical problems with transport including changes imposed due to rescheduling or cancellation of flights by an airline or main charterer or alteration of the airline or aircraft type for reasons beyond our control or that of our suppliers; closed or congested airports or ports, natural or nuclear disasters, fire, quarantine, epidemics, health risks, actual or threatened severe weather conditions, Government action, change to Foreign Office advice to advise against travel to your destination, significant building work ongoing outside of your accommodation (such as resort development) or other events beyond our control.
Very rarely, due to a situation of Force Majeure, we may have to change or terminate your arrangements after departure. If this situation does occur, we regret we will be unable to make any refunds (unless we obtain any from our suppliers), pay you compensation or meet any costs or expenses you incur as a result.

LIMITED LIABILITY RELEASE FOR 'BLACK LISTED' AIRLINES
On some occasions it may be necessary to offer you a particular airline in resort that is not recognised by EU safety standards to fly within EU airspace. Examples of these include, but limited to, Air Philippines, Philippines Air in the Philippines and Merpati, Lion Air, Garuda in Indonesia. Where it is necessary to use one of these carriers to get you to your chosen resort you will informed verbally prior to booking that it is necessary to sign a liability release at the time of booking. In this case you are releasing Planet Travel from any and all liability in regard to travelling on these airlines. It is agreed that Planet Travel is to book these flight in your full knowledge that these airlines do not meet EU safety standards. It is imperative that you let us know if, for any reason, you would not like to travel on one of these carriers prior to booking or at the latest 48 hours after receiving your booking confirmation and / or liability release from. Should you decide to cancel the holiday after this period normal cancellation terms will apply.
BREAKDOWNS/COMPLAINTS
In case of breakdowns in, or complaints about, the property in which you are staying, or on the live-aboard, cruise boat or any other aspect of your holiday you should notify the owner and/or our local representative/ground agent, together with the supplier of the service, immediately, in order that problems can be resolved, where possible, during your holiday and to mitigate any losses, expenses or costs you may incur. You should retain a record of your complaint and details of the person to whom it was reported. Once we, and the supplier concerned, are aware of the problem everything reasonably possible will be done to resolve it as quickly as possible. If you remain dissatisfied, you must write to us giving full details of your complaint within 30 days of your return to the UK. Any correspondence must be from the party leader with whom the original booking was made. It is unreasonable to take no action whilst on holiday but then to write a letter of complaint upon your return. We regret we cannot accept liability in relation to any complaint which is not brought to our attention entirely in accordance with this clause.
PRE-BOOKED SPORTS SERVICES
In the course of your holiday booking you may decide to pre-book some sports services (courses, rental, clinics etc). Pre-booked sports services are generally cheaper than locally booked services. It is important to pre-book sports services to guarantee availability of equipment and instructors. We understand that many of the sports services booked are weather dependant and there may be some occasions for this or other reasons some or all of the sports services are not used. In this case Planet Travel Ltd will offer a 'credit note' for any unused services ONLY if agreed by the sport centre. Planet Travel Ltd are NOT able to credit for any services that the sport centre charge us for. We do not offer cash refunds but a credit note may be used against ANY of our services for up to a 3 year period. Should you wish to be credited for any unused services you MUST get written confirmation from the centre or ask them to contract Planet Travel Ltd so we may act accordingly.
In the case of a hosted sport clinic, we reserve the right to change the 'host' of the clinic should they not be able to travel for reasons beyond their control (including, but not limited too, cancelled travel arrangements, any health issues or injury). In the event of the original clinic leader or 'host' not being available, we will endeavour to provide an alternative instruction and host.
LOCAL HOLIDAYS AND EVENTS
Planet Travel Ltd may not be held responsible for and local event, concert, demonstration or religion holiday or other event taking place during your holiday. Should there be any disruption due to a local holiday, event or demonstration we will of course do everything possible to assist in any way possible.
BAGGAGE
Planet Travel Ltd have no control over airline baggage policy although we will advise as best as possible at the time of booking where requested. However, it is incumbent on the client to check directly with the airline regarding baggage limits, excess baggage charges and the carriage of sports equipment. Please note that sometimes the airline policy in this regard can change without notice.
It is important that Planet Travel Ltd are made aware should you take any sport equipment so we can inform the transfer agent. Some transfer agents may levy a small charge locally for oversized sports equipment. Planet Travel Ltd may not be held liable for any damage or loss of luggage or sports equipment during a transfer. Where Planet Travel Ltd have booked your holiday as a transfer inclusive package via another Tour Operator we cannot be held responsible if the transfer agents refuse to carry sports equipment or levy a local charge.
DIVING LIVEABOARD BOOKING
In respect of diving liveaboard bookings, it may happen from time to time that the itinerary may change at short or no notice due an number of unforeseen circumstances to include weather conditions and local permission changes; in this case Planet Travel Ltd may not be held responsible nor may we refund or offer cancellation of the trip. It is your responsibility to ensure that you have the appropriate certification and experience to participate in diving activities at the time of booking. The on-board dive guide, instructor or vessel captain reserves the right to curtail diving of an individual or group at any time for safety reasons or inappropriate behavior.
CANCELLATION
BY YOU – Should you wish to cancel or amend your reservation, once it has been accepted by us we must have a written instructions to that effect from the lead passenger on the reservation (and strictly NOT any other member of the party), when cancellation/amendment charges will become applicable, as below. Balances are due 12 weeks prior to departure. If this balance is not received within 7 days of the due date cancellation may be assumed by the company with consequent loss of deposits and/or cancellation charges.
CANCELLATION CHARGES
*84 days or more Loss of deposit 83 - 0 day prior to departure 100% (*day one of your cancellation will be taken as the day before your actual date of departure). No refund given for unused or partly used booked services. Where possible will always do our best to limit any losses on your behalf if the need arises to cancel within the 100% cancellation period.
BY US – In the unlikely event that we have to cancel your holiday for any reason other than Force Majeure (as detailed above), or there is a fundamental change to the service booked, we will offer you alternatives of a similar or higher standard holiday, without any extra charge to you. If the alternatives we offer are not acceptable to you please notify us in writing. All correspondence and / or instruction must be from the lead passenger on the booking. We will then refund all monies paid by you. Such a payment is to constitute full and final settlement of all claims (if any) that you may have against us in respect of cancellation.
AMENDMENTS
We strongly advise you to book all of your holiday requirements at the time of booking. We reserve the right to a minimum charge of £25 per new invoice issued will be levied after receipt of your confirmation invoice in lieu of administration costs. All amendments must be notified in writing.
NAME CHANGES
It is imperative that the lead passenger check the correct spelling and title of all names at the time of confirmation being emailed. With most airlines, car rental agencies, sports centres and hotels, we are able to correct any errors with minimal cost, if any, within 24 hours of booking. It is the clients responsibility to inform us within 24 hours of receiving confirmation of the holiday booking of any errors or omissions in this regard. For changes or omissions brought to our attention outside of this time, Planet Travel Ltd may not be responsible for any associated fees or costs to make such amendments or rebook services.
INSURANCE
It is STRONGLY advised that you have full holiday insurance in place at the time of booking, that also covers for curtained or loss of service due to Force Majeure. Please ensure that your insurance covers you for any sporting activities in which you will be participating. Planet Travel Ltd do not sell holiday insurance directly but offer a link to a good value insurance provider via our post-booking client area.
DATA PROTECTION
We will provide your personal information, as well as any provided in relation to the persons whose arrangements have been requested by you, to suppliers and carriers that might be located outside the UK and/or EU, to enable the operation of the service requested by you. If you make special requests, which include, but are not limited to, special dietary, religious or disability related requirements, which constitute sensitive information, the relevant data will also be passed to the relevant suppliers and carriers to enable provision of the services to you.
FINANCIAL PROTECTION & BONDING
TRAVEL TRUST ASSOCIATION: Planet Travel Ltd is a bonded Travel Agent with the Travel Trust Association (TTA Number R9632).
THE TRAVEL TRUST ASSOCIATION EXISTS IN ORDER TO PROTECT YOU, THE CUSTOMER, WITH 100 PERCENT FINANCIAL PROTECTION AND HAS BEEN DOING SO FOR OVER TWENTY YEARS. THIS MEANS THAT EVERY PENNY THAT YOU PAY TO A MEMBER IS PROTECTED BY THE TRAVEL TRUST ASSOCIATION. SEE MORE ON THIS ON THE 'CUSTOMER PROTECTION' PAGE
ATOL: Planet are ATOL as part of the TTA mini ATOL bonding scheme. As a member of the Travel Trust Association we may sometimes also act as Retails agent for ATOL holders (where we buy in a holiday of flight from another ATOL bonded company); in this case you are protected by the third parties ATOL. This means that we are booking your flights and package holiday via an ATOL bonded supplier who passes on its ATOL coverage to you for your additional protection.
Speak to an expert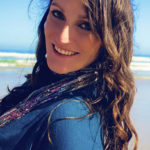 Speak to one of our travel experts now advise and a detailed quote to match your holiday requirements.
0044 (0) 1273 921 001
SEND AN ENQUIRY >
Latest News