/ssp_director/albums/album-1769/lg/paddleboard_mauritius_6.jpg
/ssp_director/albums/album-1769/lg/paddleboard_mauritius_5.jpg
/ssp_director/albums/album-1769/lg/paddleboard_mauritius_4.jpg
/ssp_director/albums/album-1769/lg/paddleboard_mauritius_3.jpg
/ssp_director/albums/album-1769/lg/Belle-Mare-Centre1.JPG
/ssp_director/albums/album-1769/lg/Belle-Mare-Centre2.JPG
/ssp_director/albums/album-1769/lg/Belle-Mare-Centre3.JPG
/ssp_director/albums/album-1769/lg/Belle-Mare-Centre4.JPG
Planet are really excited, not only about now offering Belle Mare, but to have such a great centre to work with in the area. Our centre has really pushed to provide a variety of SUP activities including planned excursions and downwinders, with more than enough on their list to make sure there is something to match your ability and wishes. Of course, they also teach wave riding, and for a small fee are more than happy to take boards to a spot chosen by you, so you really can make the most out of a SUP holiday here!
The SUP Centre is located at the junction of Belle Mare and Palmar, with a flat water lagoon in front, offering a 12km downwinder to Post Lafayette.
With so many activities on offer at the centre an itinerary is the best thing to have, which could include a half day excursion, a full day excursion including a BBQ, a morning lesson in waves, and a fitness class to experience the amazing benefits of SUP.
Their 'Aqua Fitness' classes combine the health benefits of SUP with other exercises. These are a unique activity developed by a professional personal trainer.
Our centre also has a kitesurfing school, which makes it perfect if you are a kiter or have fancied learning. They teach beginners to advanced and this extra facility can make for a really complete watersports holiday.
Pre Booked Sports Services
GENERAL
Half Day SUP Excursion

Full day Excusion BBQ Supplement - Lobster

Full Day SUP Trip Incl BBQ
INSTRUCTION
2 Hour SUP Discovery

SUP Surfing
Sport centre prices are as a guide, prices can change depending on the season and exchange rates. When pre booking with Planet you normally receive around a 10% discount on direct local prices. More importantly, you MUST pre book any essential sport services at the time of booking to ensure availability. Please be sure to ask us about this during the booking process.
Speak to an Expert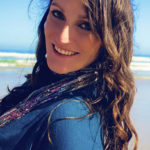 Got a question? Contact our travel experts for a detailed quote to match your holiday requirements. Phone, email, or live chat - or we can even call you back!
0044 (0) 1273 921 001
SEND AN ENQUIRY >