MARITIM CRYSTAL BEACH IN
One week All Inclusive, FLT & Transfer

around

£ 1,650 p.p.

Prices are as a guide only, assuming UK flights (we offer worldwide departures), over low seasons. Please call for an immediate accurate quotation, or use our 'Quick Quote' tool for a better guide price based on your dates.
Maritim Crystal Beach, Belle Mare, Mauritius
15% Long-Stay Offer
Valid for stays between 05 jan 2021 to 04 jan 2022
Offer expires in 199 days
Why You'll Love Sup With Maritim Crystal Beach!
Located on a half mile stretch of sandy beach with kitesurf centre on site
A fabulous choice of eateries
An extensive range of leisure and recreation facilities
/images/hotels/99657580764f08da141a63c39747652ad92e142b39d20c.jpg
/images/hotels/741720500798293774bcdf2857e30fe40d78093130d86c.jpg
/images/hotels/38541665b6ad5a0da694eec1671153fefc38d7c07813c5.jpg
/images/hotels/692838a7d8155c656ee1fde1bbf17dc6b69661e9f48e13.jpg
/images/hotels/96700843dcd83e83cacdcc465b68c173424d3e98bb84df.jpg
/images/hotels/312573d7f69746382656c4edb0a6a50c3e2ebc351a4cf0.jpg
/images/hotels/556864af317a9de593a3912229bd11569f0a5e79136ba9.jpg
/images/hotels/584653383d82821de5458725df81159b616421dfcb036e.jpg
/images/hotels/214769950d6aceacc509da543c58c6f5bf89648e4f239b.jpg
/images/hotels/7148951d84236f9d2dc3da4fa9746f334d6c30e2da7706.jpg
/images/hotels/4962071b9932bc57bc18d4a719427e8c2b9357c9a7ab0.jpg
Overview
Planet Kitesurf Holidays partner centre is located at this hotel.
This new 4-star property, part of Maritim Hotels, is located on the East coast of Mauritius in the attractive setting of Belle Mare on a half mile stretch of sandy beach.
''Maritim Crystals Beach Hotel Mauritius'' is an elegant and contemporary property with an architecture and interior design inspired by the sugarcane. The hotel has 181 luxurious rooms including spacious ''Deluxe Family'' rooms of 95 sqm with a separate room for children or teenagers, a large living and bathroom with stand up bathtub, all with stunning sea views.
The hotel also features a fabulous choice of eateries including two intimate à la carte restaurants, a main restaurant with lavish international buffet breakfast, lunch and dinner options and a laid-back beach restaurant. There are two bars, one of which is located directly on the beach, enabling guests to kick back and relax.
The ''Maritim Crystals Beach Hotel Mauritius''offers also an extensive range of leisure and recreation facilities including a swimming pool, complete with whirlpool and a special toddler areas, which overlooks the tropical lagoon and a comprehensive selection of land and water sports including beach volleyball, aqua aerobics and boating to name but a few. There is a professional kids club "Ti Dodo" for children aged between 3 and 12, a fitness centre and fabulous ''Wellness & Beauty Centre'', all of which combine to ensure the ultimate relaxing and memorable holiday for all ages. Your unrivalled family beach retreat!
Accommodation
The ''Maritim Crystals Beach Hotel Maritius'' boasts a large choice of 181 elegant and modern rooms of 50 m² minimum, luxurious suites and spacious family rooms, all meticulously designed to the highest standards in terms of comfort and equipments.
The hotel has 181 rooms & suites divided into 4 categories:
51 ''Comfort'' rooms
91 ''Superior'' rooms
29 ''Junior'' suites
10 ''Deluxe Family'' rooms
All have a balcony or private terrace overlooking the Turquoise lagoon, ideal to enjoy the tropical ambience of the island.
Dining
Experience a great selection of 4 restaurants offering an exclusive variety of cuisines, ranging from Creole cuisine to French cuisine. Be spoilt by choice from intimate ''à la carte'' restaurants to lavish buffets or laid-back beach restaurant.
Beach & Pool
The ''Maritim Crystals Beach Hotel Mauritius'' stretches along one of the most beautiful beach of the island, a private soft and fine white sandy beach offering great snorkeling spots.
Enjoy also its wide swimming pool overlooking the magnificent Turquoise lagoon of the East coast with a whirlpool and annexed child pool.
Water Sports
A swimming pool including a whirlpool for adults and a children's pool of 50 cm depth
Pedal boats
Canoe
Glass-bottom boat trips
Aqua gym (as per hotel's program)
Snorkeling
Stand up paddle
Diving Centre on site with PADI-qualified instructors
Kitesurfing
MAKE AN ENQUIRY NOW
We'll get straight back to you
Speak to an Expert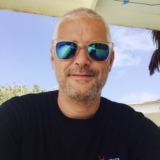 Got a question? Contact our travel experts for a detailed quote to match your holiday requirements. Phone, email, or live chat - or we can even call you back!
0044 (0) 1273 921 001
SEND AN ENQUIRY >